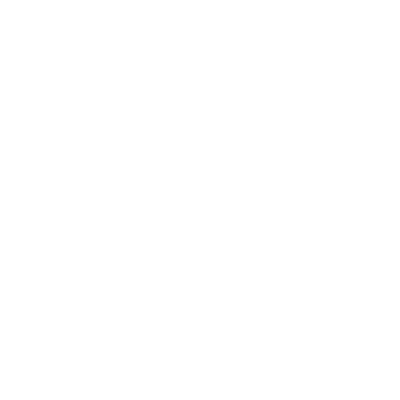 Shoutout to Our Hearts & Hammers Sponsors
We couldn't accomplish our essential work without our incredible supporters. Our sponsors are split into two categories:
Ready to Donate to a Nonprofit?
Wonderful! To make the most of your funds, we ask for a minimum annual donation of $3,500. If that doesn't work for your organization, that's okay! Talk to our team and we'll work to customize a solution for you. 
To discuss sponsorship opportunities and nonprofit donations, email our Executive Director.
Logo Placement on H&H Website
Logo placement on all H&H marketing brochures & newsletters
Access to H&H Logos for marketing
Logo Placement on H&H Website
Access to H&H Logos for marketing
Logo display on all yard signs
Full banner at morning rally
Mention in media coverage
Mention in media coverage
Mention in media coverage
Home sponsorship included
Coffee & donuts
Yard sign with company name
Pre-home assignment consulting
Home sponsorship included
Coffee & donuts
Yard sign with company name
Pre-home assignment consulting
Home sponsorship included
Coffee & donuts
Yard sign with company name
Pre-home assignment consulting
Home sponsorship included
Coffee & donuts
Yard sign with company name
Pre-home assignment consulting
Logo placement on H&H website and event banner
Full page in event program
4 individual golf passes
Logo placement on H&H website and event banner
½ page in event program
4 individual golf passes
Logo placement on H&H website and event banner
¼ page in event program
4 individual golf passes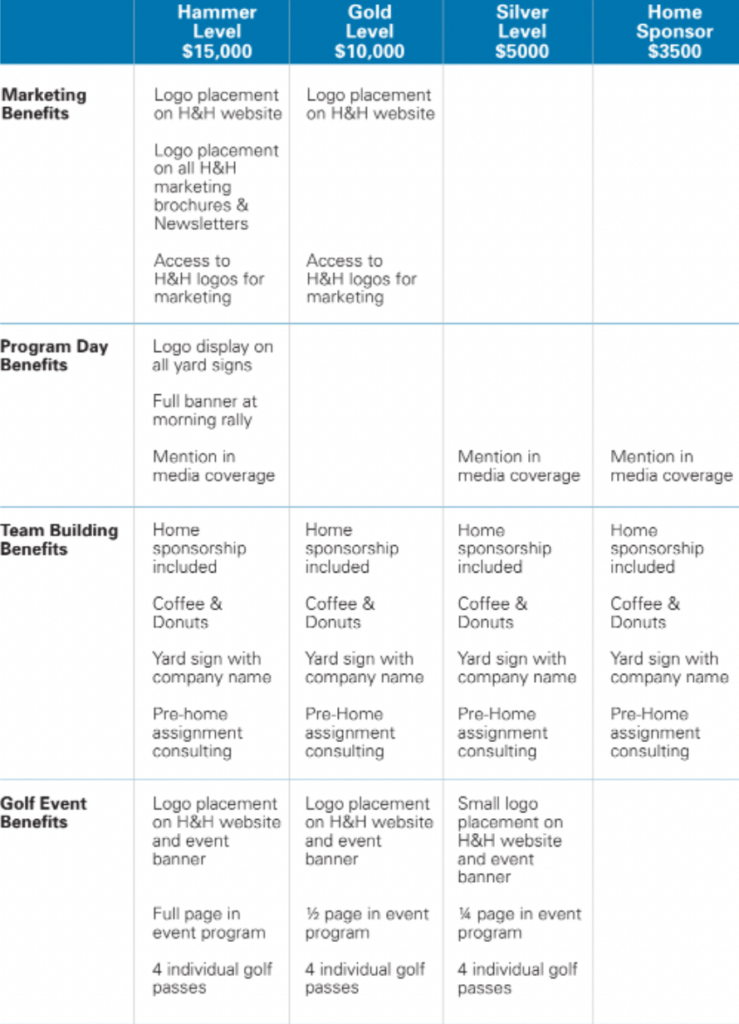 All
Premium Hammer Sponsor
Home Sponsors
Golf Sponsors
Hammer Curling Sponsors
In-Kind Sponsors
Paint Sponsor